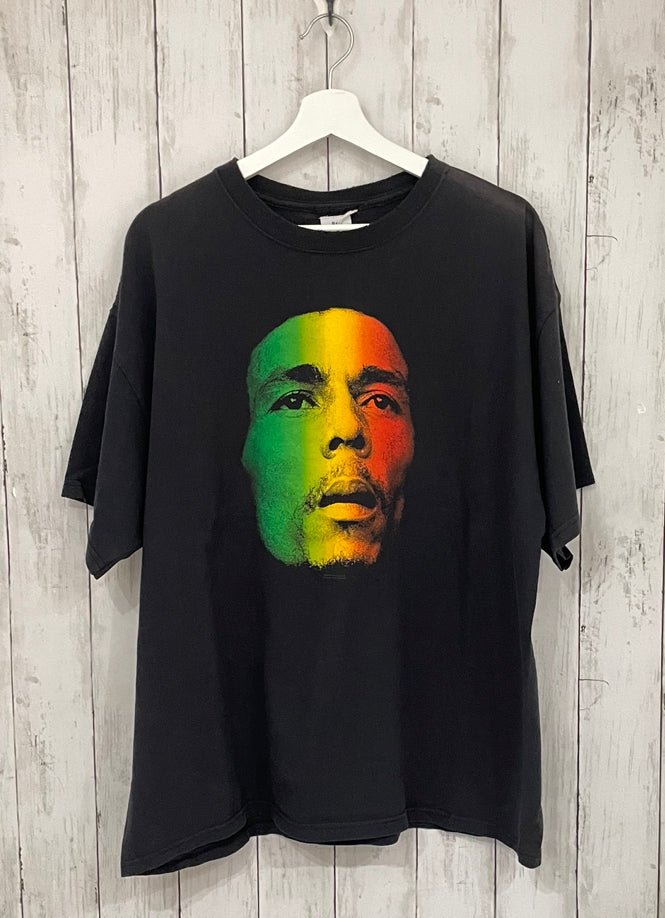 Vintage T-Shirt #5 Bob Marley
Our best seller Vintage T-Shirts are hand-selected. Each Vintage T-Shirt features various natural patina, including discoloration and fading, as well as additional custom distress & repair work. Our Vintage T-Shirts are washed and incredibly soft. Each Vintage T-shirt is an original, one-of-a-kind design, never to be reproduced —making every shirt a valuable addition to any wardrobe and a cool story to be told.  
Size Extra Large. 100% Cotton. 


Background:  Robert Nesta Marley OM (6 February 1945 – 11 May 1981) was a Jamaican singer, musician, and songwriter. Considered one of the pioneers of reggae, his musical career was marked by fusing elements of reggae, ska, and rocksteady, as well as his distinctive vocal and songwriting style.[2][3] Marley's contributions to music increased the visibility of Jamaican music worldwide, and made him a global figure in popular culture.
Recently Viewed