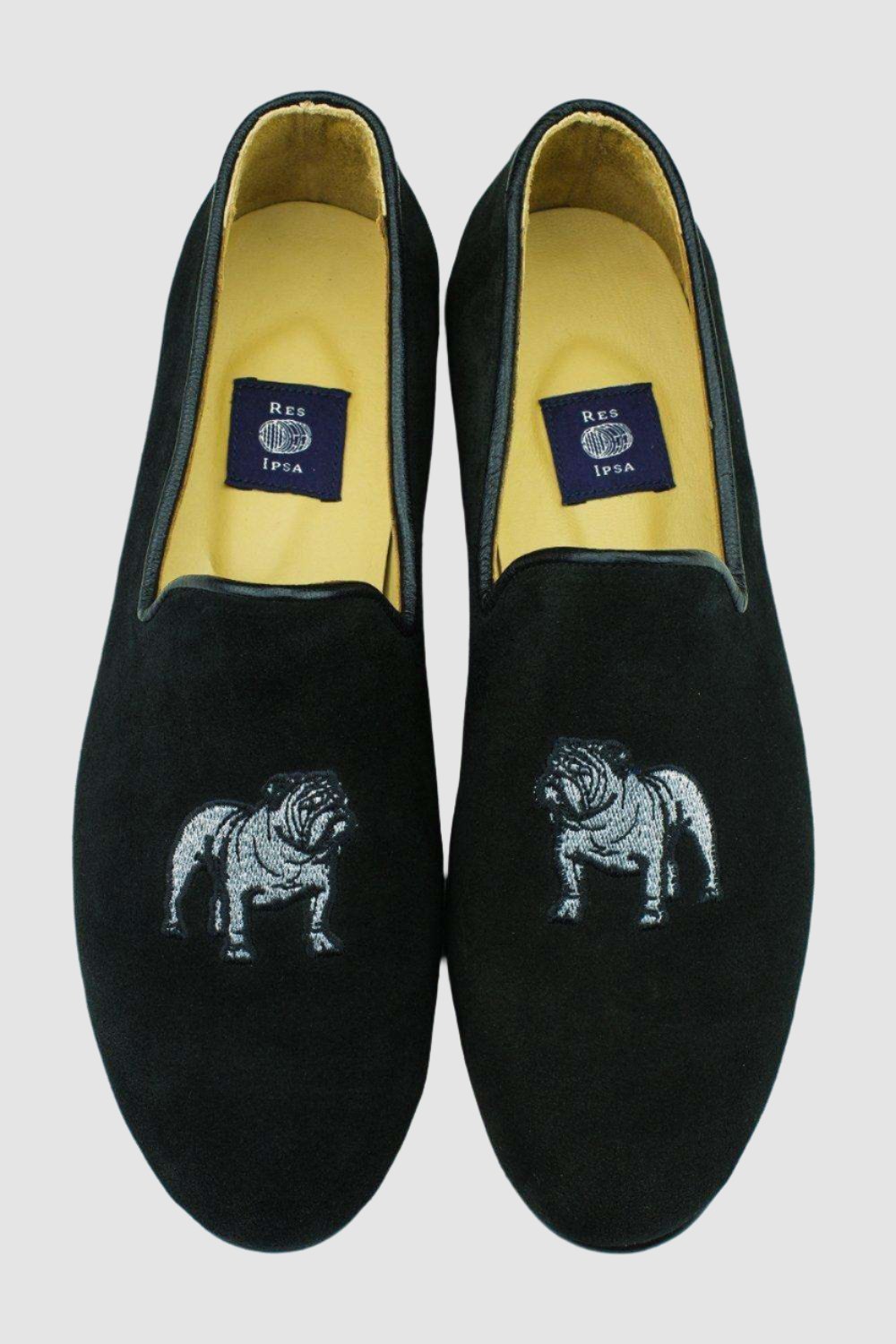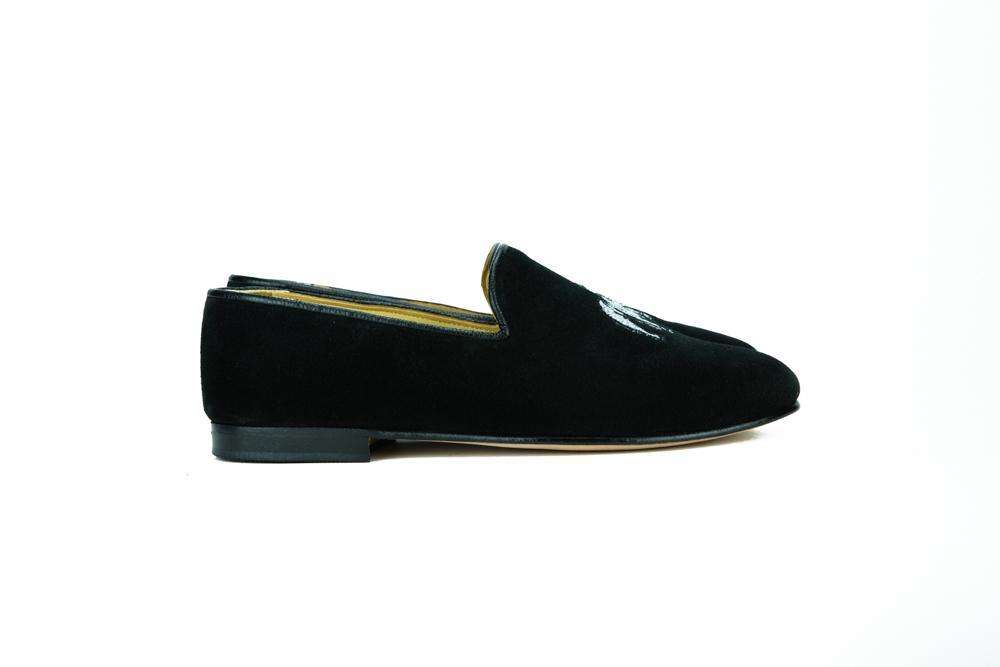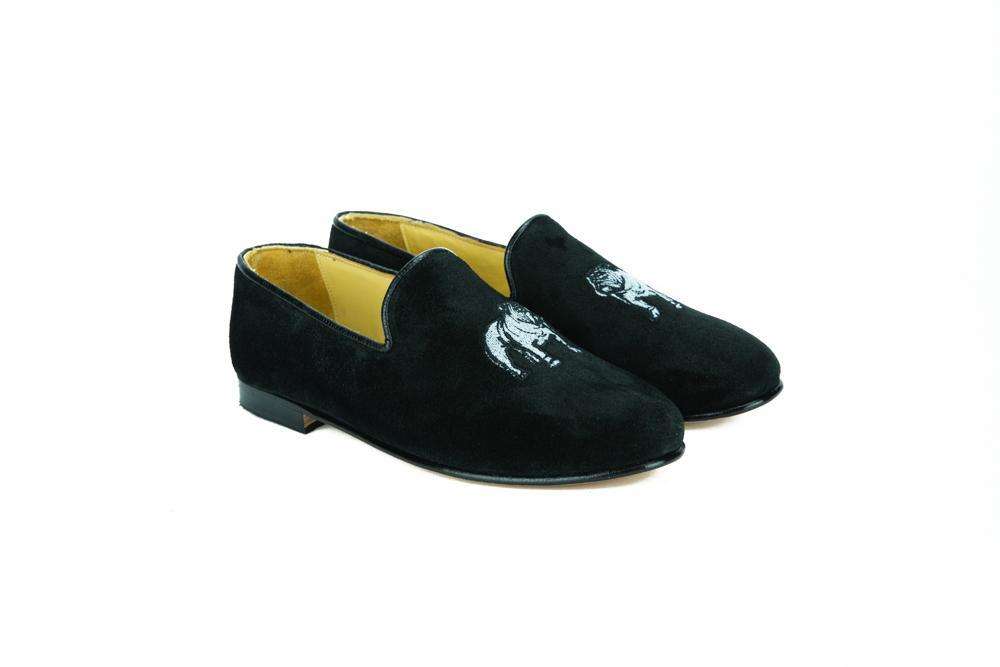 Bulldog Embroidered Loafers
Res Ipsa's bulldog embroidered black suede are a sophisticated option that pairs well with a tuxedo, jeans, or something in between. Each pair is made from high-quality black suede, trimmed with black leather, features leather lining, and a stacked leather heel. You might expect us to tell you that these shoes are comfortable--but don't just take our word for it. You will be amazed at how comfortable these loafers are!
The bulldog represents nearly four dozen universities and 250 secondary schools, and is the unofficial mascot for the US Marines.
Did you know? Bulldogs were originally bred in the United Kingdom to help butchers control livestock. Bulldogs were bred for aggression, and an 80-pound dog could easily bring down a bull weighing close to a ton. In the US, bulldogs continued to work at herding hogs and cattle, particularly in parts of the South where the terrain was too rough to allow for fences. In Germany, bulldogs were crossbred to eventually create the boxer.
Please note that if the size you want is out of stock, you can still purchase the item but it will take 3-4 weeks to fill your order.
Recently Viewed