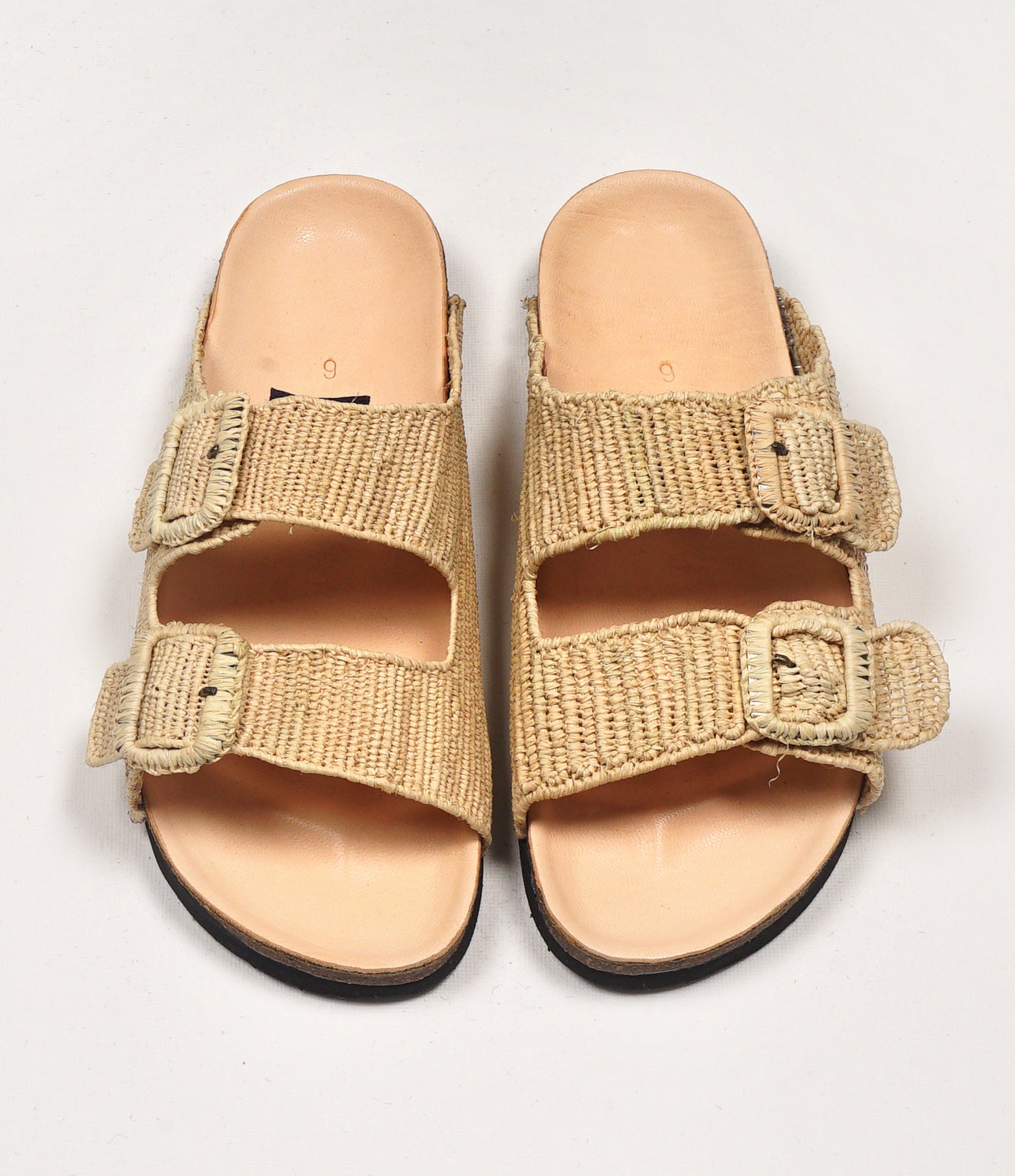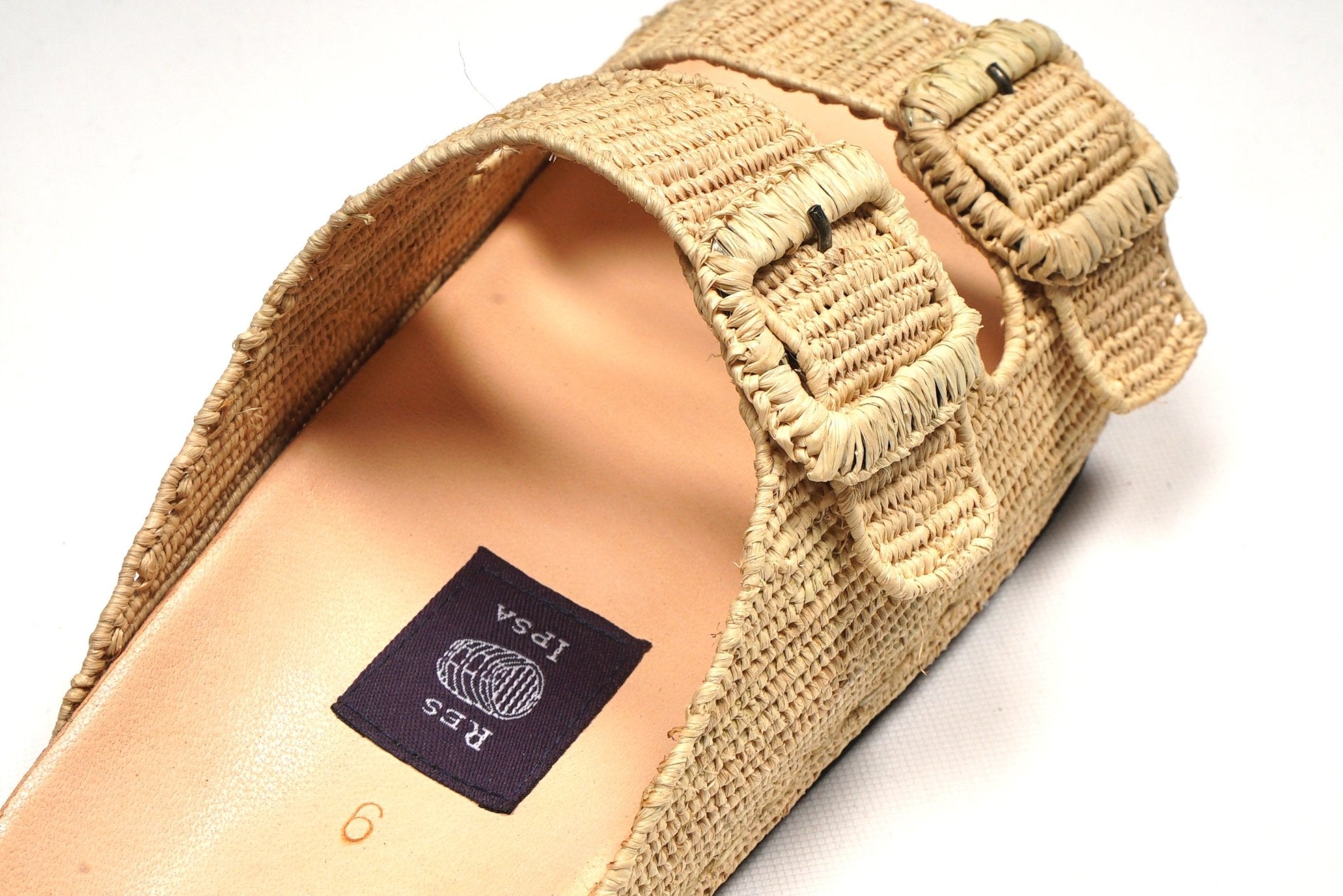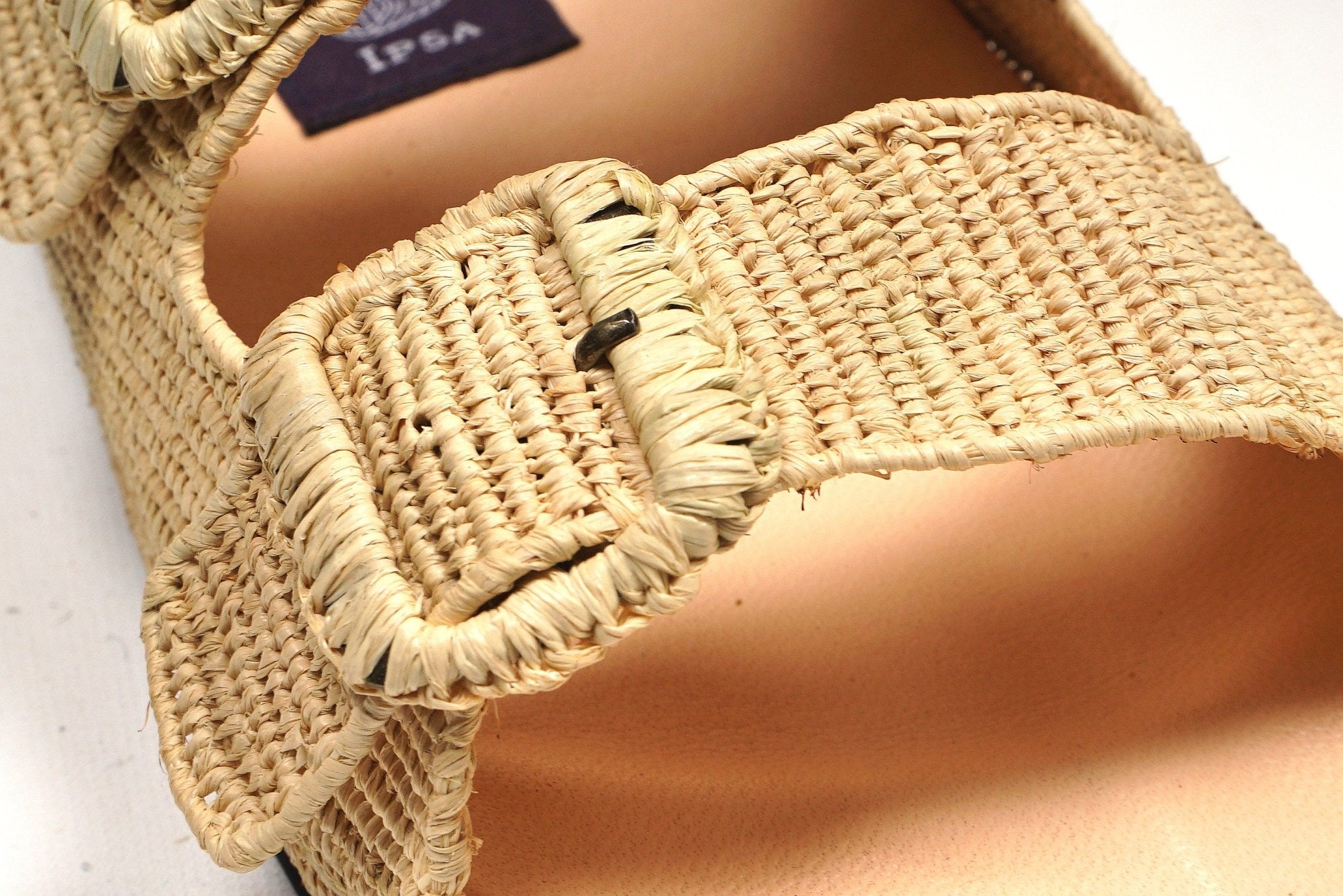 Raffia is a dense fiber sourced from one of about twenty species of raffia palm tree that grow in Africa. When harvested young, raffia can be woven into fabric with a polished, soft feel. The fibers are long and strong and may be used to make rope, baskets, textiles...and shoes. 
Our handwoven raffia sandals have a simple, elegant design and are finished with a cork foot bed molded to the shape of your foot. There are two adjustable straps to secure the shoe for a tight fit. The sole is a thin layer of black rubber added for comfort and durability.
Our sandals are the quintessential summer shoe. For that reason, your sandals need to stay as dry as possible and you should not clean them with water. If there is dust on your shoes, use a stiff bristle brush or a toothbrush to clean them without any product. If there is a stray row of raffia sticking out of the shoes you can cut it with a nail cutter. 
Recently Viewed