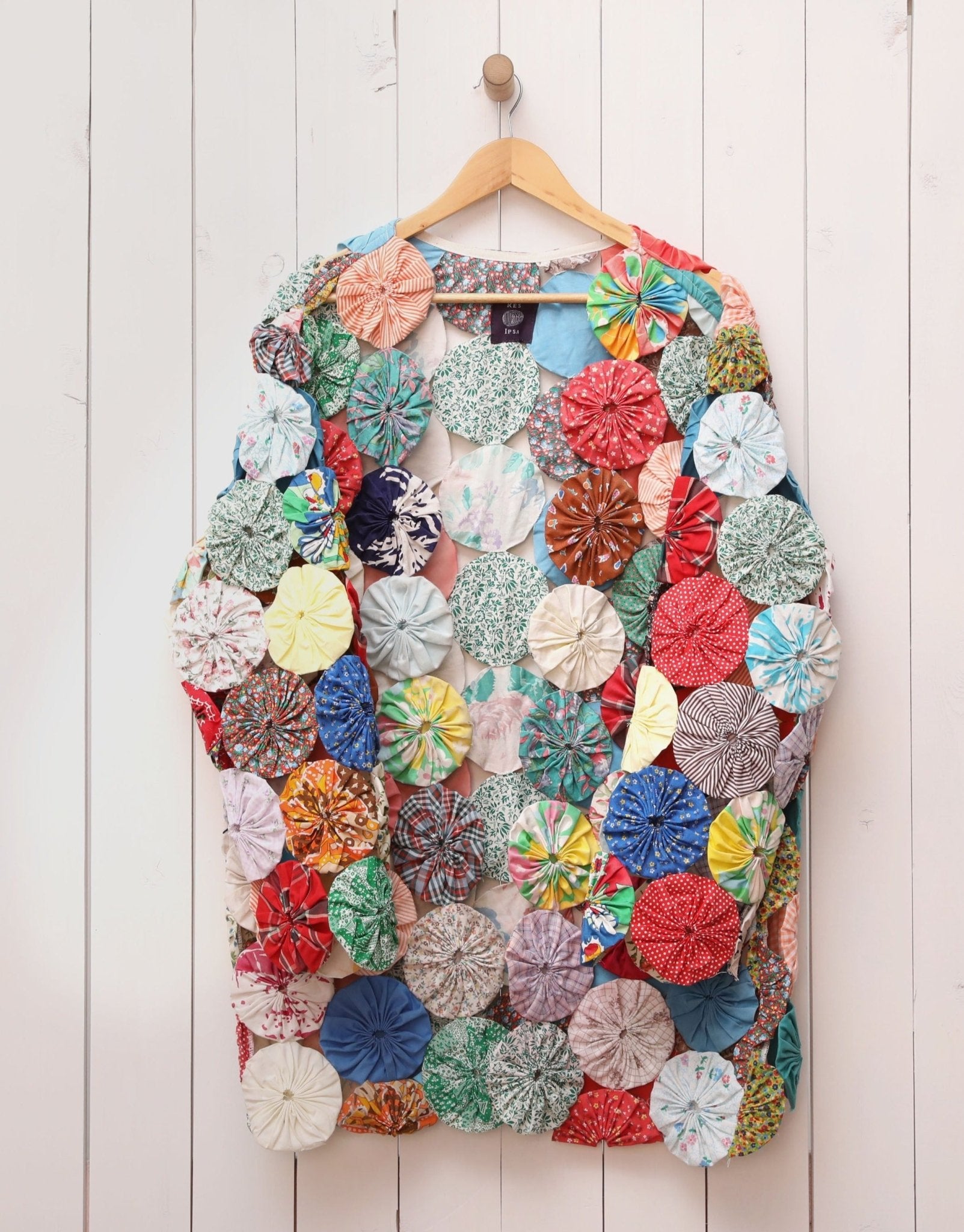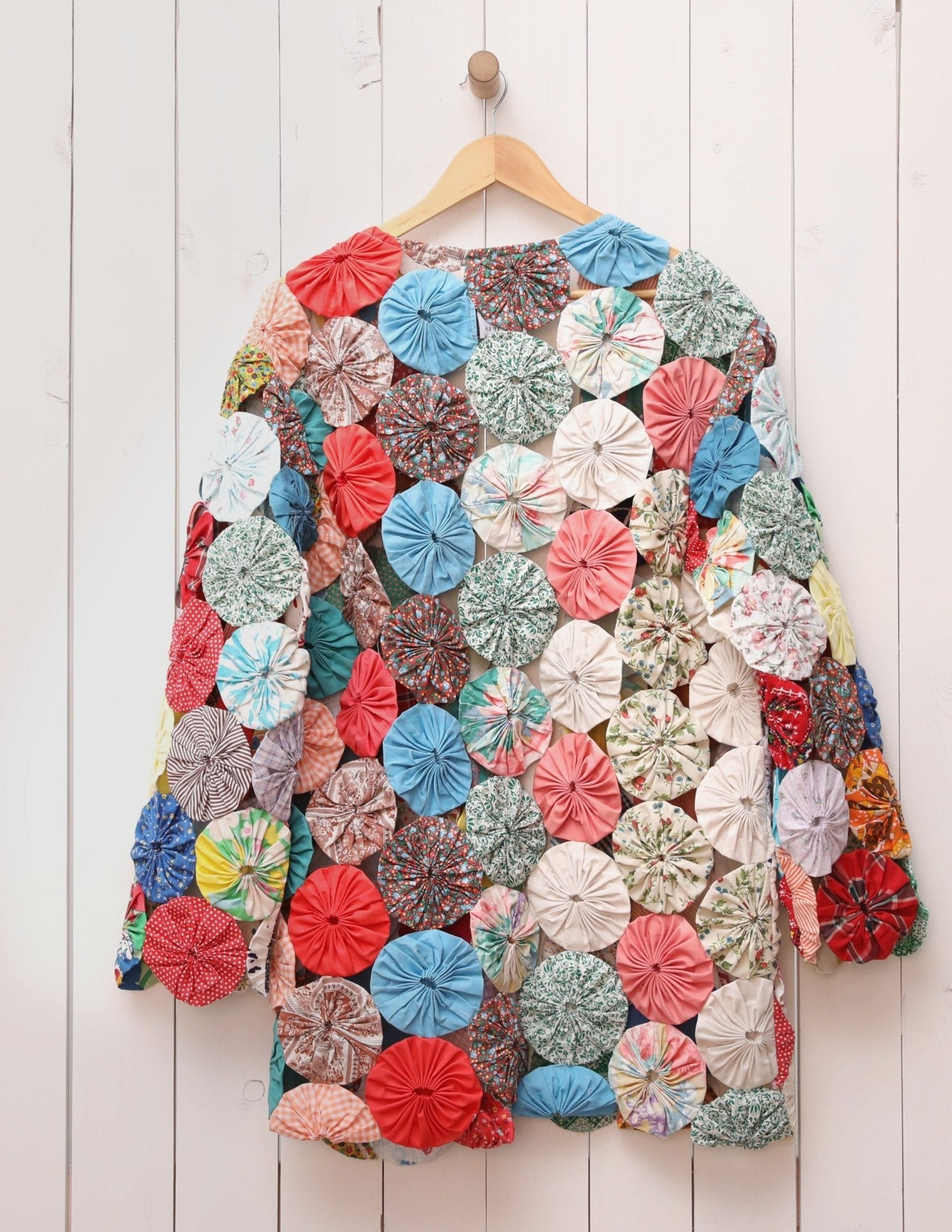 Vintage Quilt Long Kimono #1
Description:
Res Ipsa Vintage Quilt Kimono is hand made from repurposed, vintage quilt fabric at our atelier in Marrakech. These jackets are made from remnants of discarded cloth scraps sewn together into quilt form. Though surprisingly thin and light-weight, quilt blankets have always been intended to provide warmth. This fabric has been a popular form of fashioning and repurposing something old into something new for hundreds of centuries.
Flash forward to today, quilted blankets have become desired for their alluring, vibrant or pastel colors, often fading with age -- think of this as a uniqueness. Each quilt is one-of-a-kind, designed by women who impart symbolic meaning into each creation -- these quilts are often gifted to loved ones. 
Each quilt is unique and carries the beauty from decades of patina. This is a not a flaw--it is a feature. 
Details & Care:

Size is Medium with a 40-42" chest and 30-31" in back body length.
Quilt patchwork fabric.
Two open, front waist patch pockets.
100% cotton.
Unlined.
Machine wash cold. Hang to dry.
Handmade in Marrakech.
Recently Viewed