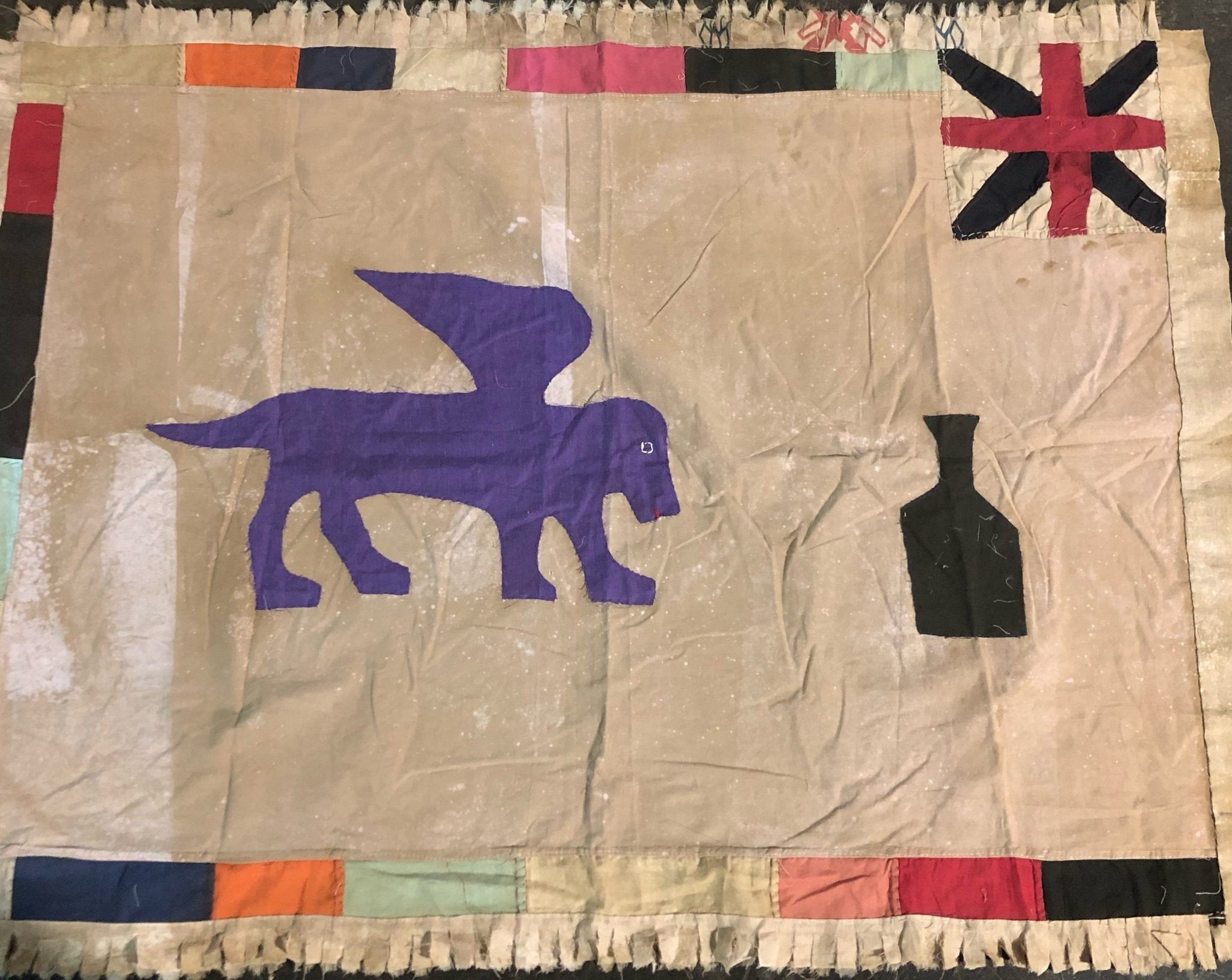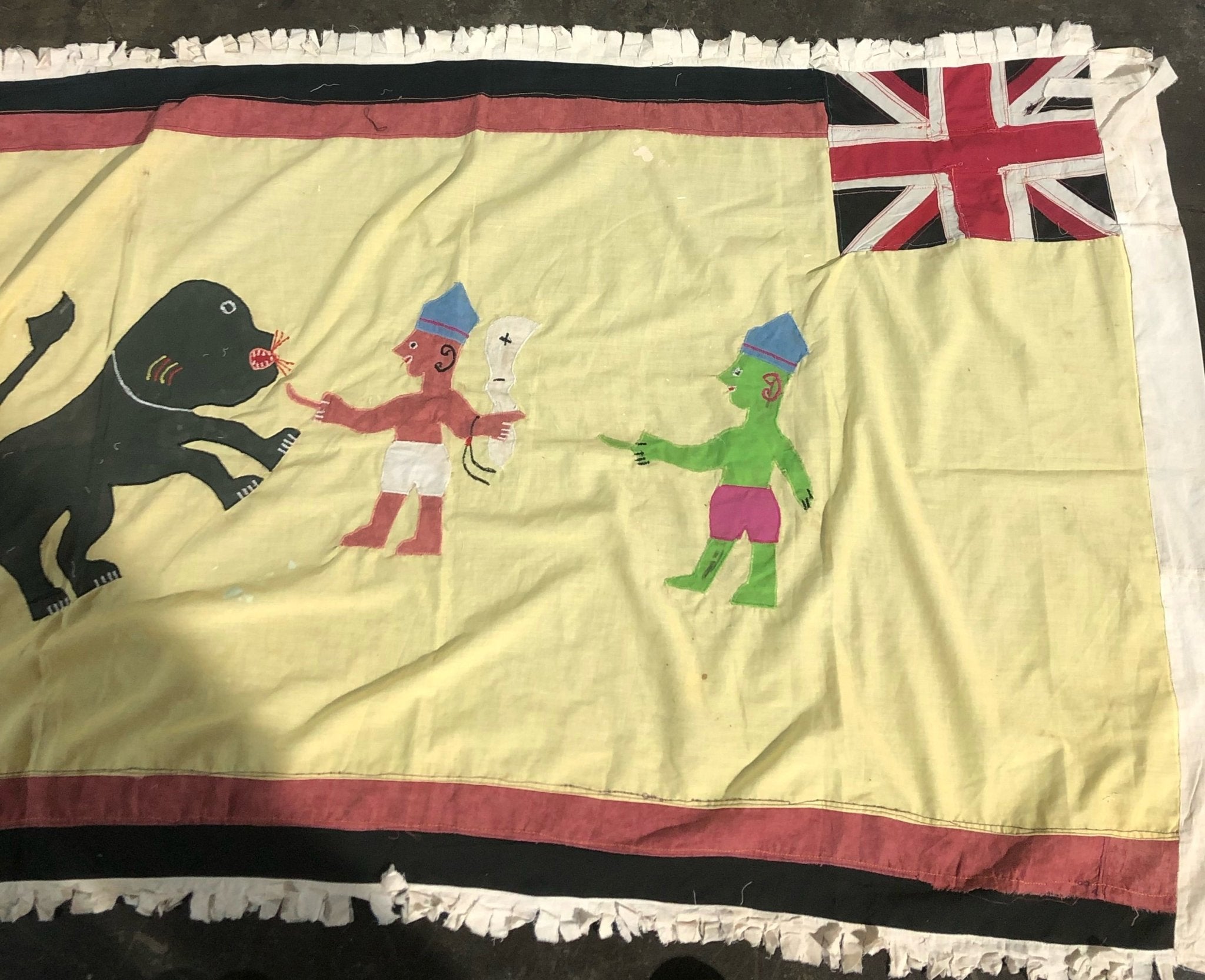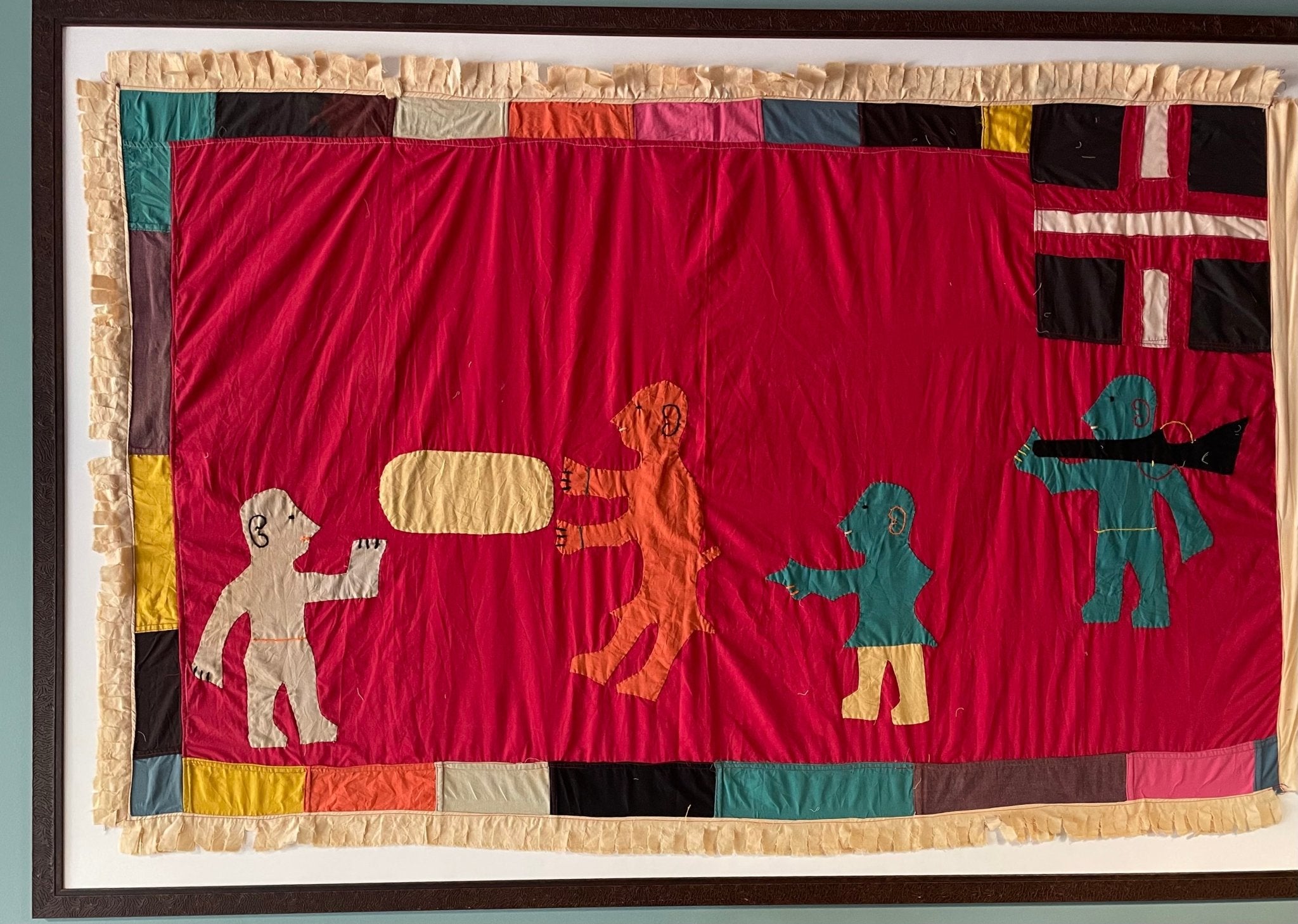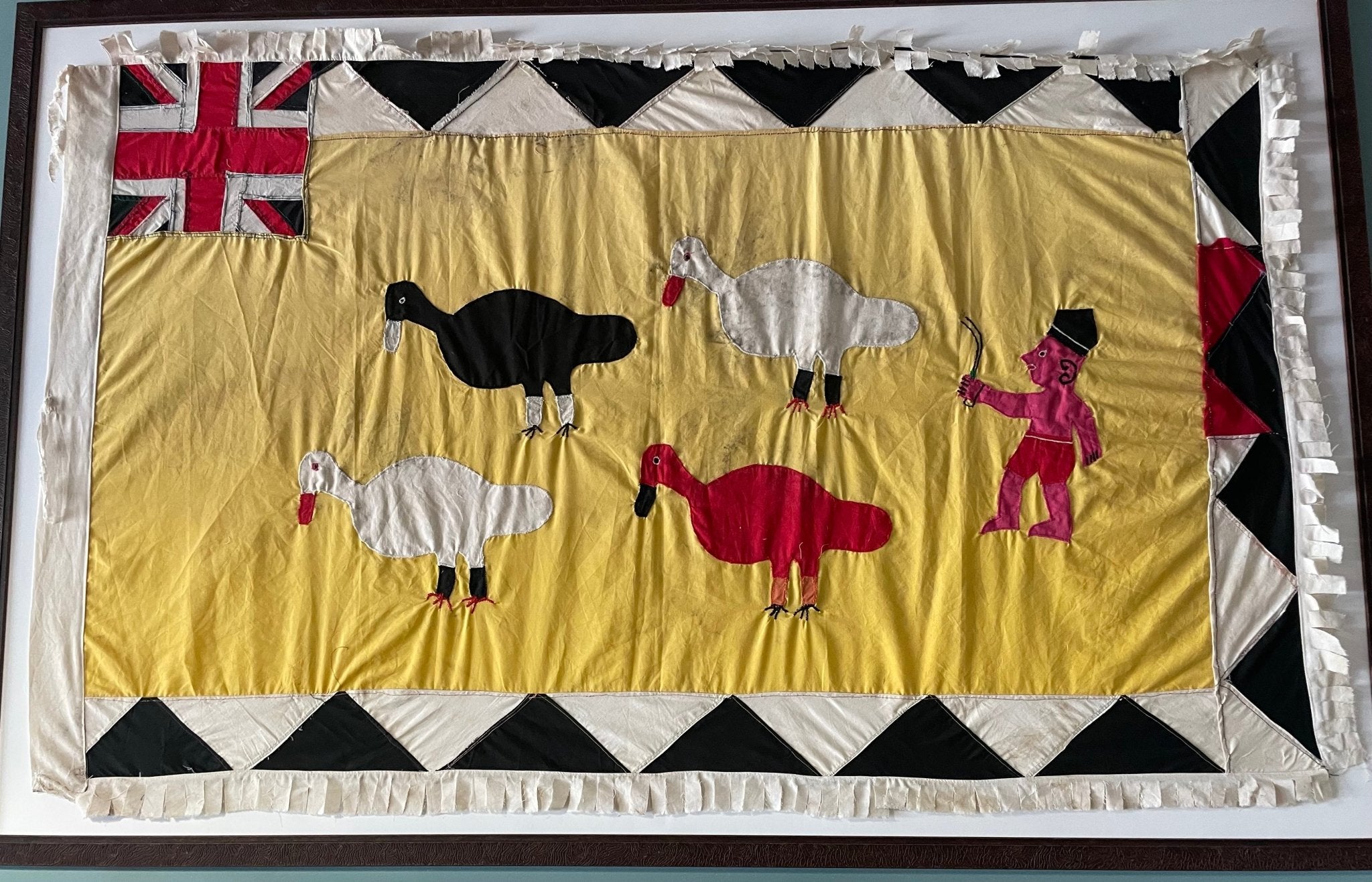 Description:
Each of the Asafo flags is one-of-a-kind. These flags are well-known for their solid colors, asymmetry and symbolism. Asafo flags are also one of the only examples of figurative African art on a flat level — incomparable from rugs and in contrast to well-known African statues and objects — that are well-known across Africa. T
hey all predate Ghanaian independence in 1957 as evidenced by the Union Jack in the corner
The Fante people were organized into Asafo military companies. The Fante people had been influenced by British and Portuguese colonial rule and adapted some of the Euro-inspired regalia into their own culture and context. Each Asafo company designed its own flags to express its power and to depict a rivalry with competitors and adversaries — sometimes these depictions took scenes featuring animal and battle imagery. The flags also tell the stories of daily work and every day life activities the companies were involved, such as agricultural work like fishing and farming. The flags were displayed during annual festivals and for funerals honoring special company members. 
Each flag is pre-framed and located in our Los Angeles stores. 
Recently Viewed